« Obituaries | Yvette L. Longtin
Yvette L. Longtin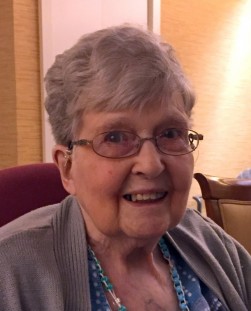 Date of Death: February 25, 2016
Date of Birth: February 8, 1925
Biography:
Yvette L Longtin, 91, of Portland, formerly of Lewiston, passed on February 25th, 2016 at The Cedars with her four children by her.
She was born on February 8, 1925 in Berlin, NH to Alphonse and Marie Anne Lessard
On June 14, 1948, she married her husband of 62 years, Henry J Longtin, Jr.
Yvette enjoyed caring for little children, especially babies, and she loved music. She
loved telling stories of her fond memories growing up on a family farm in Montpelier,VT with her parents and 8 siblings.
She had a number of positions in laundry and housekeeping and caring for children in her home.
Yvette was predeceased by her parents; her husband Henry Longtin, Jr; brothers Leo, Roland and Gerard Lessard; sisters, Irene Demers, Lorraine Angers, Muriel Gagne; and a son-in-law, Clifford "Rocky" Walker.
She is survived by her children Michael Longtin of Saco, Ronald Longtin of Old Orchard Beach,
Doris Longtin of Scarborough, Rachel Walker and companion, Roger Sorrells of Poland;
grandson, Nicholas Walker, wife Jackie, and great grandchildren, Rocky and Nora
Walker of Houston, TX; sisters, Doris Fournier of Helotes, TX, and Claire Rossignol of
Bucksport; and many nieces and nephews.
 The family wishes to express their heart felt thank you to the wonderful people of
Southern Maine Hospice, and the caring staff at the Cedars, especially Nancy Roddick
and Barb Lawrence.
A funeral service will be held at Holy Cross Church 1080 Lisbon St. Lewiston Maine. In lieu of flowers, donations may be made in Yvette's memory to The Cedars Activity Fund c/o the Development Office 630 Ocean Ave, Portland, ME 04103.