« Obituaries | Aline D. Longtin
Aline D. Longtin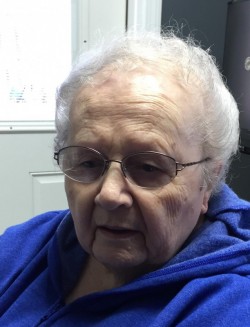 Date of Death: June 6, 2016
Date of Birth: October 5, 1932
Biography:
Aline D. Longtin, 83 of Lewiston, Maine, died peacefully on Monday, June 6 at the Hospice House in Auburn following a courageous battle with cancer. She was born in Brunswick, Maine on October 5,1932, the daughter of Henry and Marie Longtin. She was a 1949 graduate of St. Dom's High School. She was employed for many years as a comptroller at local new car dealerships.
Aline loved watching figure skating and dance. She was a generous benefactor of SPCA, Elephant Sanctuary, Save the Chimps and Born Free USA.
She leaves behind one sister Pauline Longtin of Auburn and an adopted daughter Lucille Gagnon
of Lewiston as well as many nieces and nephews. She was predeceased by both her parents as
well as three brothers Henry Jr., Roland and Ted.
She will be sadly missed by many who loved her. May she rest in peace.
 A funeral service will be held at 10am on Friday June 10th, 2016 at Holy Cross Church, 1080 Lisbon St. in Lewiston. Burial will follow church services in the chapel at St. Peter's Cemetery, 217 Switzerland Rd. in Lewiston.