« Obituaries | Charles C Longstaff
Charles C Longstaff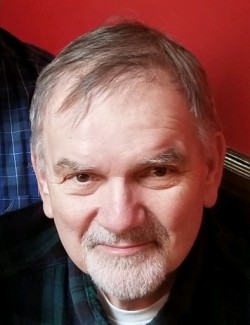 Date of Death: April 26, 2021
Date of Birth: August 6, 1947
Biography:
AUGUSTA - Charles Longstaff, age 73, of Winthrop, entered into eternal rest on Monday, April 26th following a brief illness. 
Charlie was raised in Fairfield, Maine, by his mother Edith C. Longstaff, having lost his father Percy Longstaff at a young age. He graduated from Lawrence High School and the University of Maine at Orono, and lived the majority of his life in central and southern Maine. He worked in various sales positions including merchandise, finance and automobile sales. After retirement, he worked as a Job Coach at the local hardware store. Over the years he was strongly involved in many youth and outreach ministries of the Winthrop United Methodist Church, even making two trips to Red Bird Mission in the Appalachian Mountains in his 1970 Suburban with a parcel of teenagers. But his true passion in life was in meeting and helping people, being a source of sage advice for his family, friends, and community. Even as his health started to fail, he continued to be active and talkative, always passing out his advice with a few patented catchphrases that he was so well known for, as well as his own Prayer Coin ministry. 
Charlie leaves a rich legacy in his family, survived by his wife of 39 years, Kristine. He had four sons: Christopher Longstaff and wife Daria, of Newark, Delaware; Andrew Dionne and wife Mary, of Sidney, Maine; Charles Joseph Longstaff and wife Angelique, of Hancock, Maine; and David Longstaff and wife Lydia, of Winthrop, Maine. He will be dearly missed by ten grandchildren and one great-granddaughter, who all knew him affectionately as "P-Pops". He is also survived by his sister, Diane Huntley, of Ruckersville, Virginia, and a special nephew and niece. He leaves a list of friends too numerous to count. 
There will be a small family service at a future date. Anyone wishing to make a remembrance in Charlie's name may make a donation to the Winthrop United Methodist Church Memorial Fund.