« Obituaries | Richard L. Long
Richard L. Long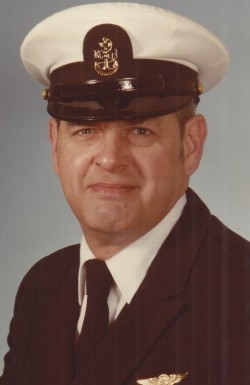 Date of Death: June 7, 2016
Date of Birth: July 18, 1938
Biography:
Lisbon – Richard L. Long. 77, passed away June 7, 2016 at his home in Lisbon, Maine. Richard was born July 18, 1938 in Ashland, Ohio the only child of Walter and Martha Long. He grew up in Lima, Ohio graduating in 1956 from Lima Senior High School.
Richard joined the U.S. Navy soon after, because as he was fond of saying, "the line at the Marines recruiting office was too long." He completed his initial enlistment of four years, serving on some of the aircraft carriers of the era. He returned home to Lima where he met and married Jane (Johnson) Long in 1961. They were married for 55 years.
Richard worked for Ohio Power Co. until 1963 when he re-enlisted in the U.S. Navy. He retired in 1982 after 20-plus years of service with the rank of Chief Petty Officer. After retiring from the Navy, he worked for several years at Sears in Brunswick as an auto mechanic and electronics sales associate. He also worked at Aubuchon Hardware in Lisbon Falls until he ended his working years in 2005.
Richard was a life member and past Exalter Ruler of the BPO Elks Lodge #2043. He also served as a member of the appeals board and later the planning board of the Town of Lisbon.
Richard is survived by his wife Jane of Lisbon; a son Craig of Lisbon; his daughter and son-in-law Jessica and Daryl Morrill of Lewiston, Maine.
A celebration of Richards life will be held on Sunday, June 26, 2016 from 1 to 3 pm at the Slovak Club in Lisbon Falls. In lieu of flowers, donation may be made to the American Lung Association, 122 State St. Augusta, Me 04330. Arrangements are under the care of Funeral Alternatives, 155 Bath Rd. Brunswick, ME www.funeralalternatives.net