« Obituaries | Russell A. Littlefield
Russell A. Littlefield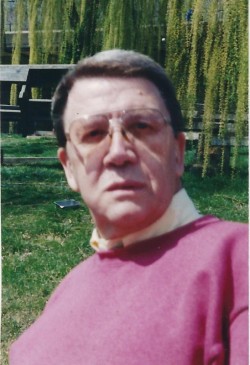 Date of Death: November 4, 2017
Date of Birth: February 6, 1937
Biography:
Russell Littlefield, 80, passed away at his home one November 4, 2017. He was born on February 6, 1937, a son of Linwood and Gwendolyn (Murray) Littlefield and was a graduate of Williams High school, class of 1952. He attended Sister's Hospital (Mt. St. Joseph's) x ray classes.
Russell worked Old Osteopathic Hospital on Western Ave. and KMD, as well as at Sebasticook Valley General as well as the Jewish Memorial Hospital and Rehab Center in Boston, MA, retiring in 2001. Russell enjoyed, cards, theater, and book clubs.
Russell is survived by his sister Sharon Folsom, sisters-in-law Louise Wentworth and Donna Littlefield, a nephew Todd Folsom, nieces Chrystal Churchill, Susan Lane, Janie Buzzell, Pamela Littlefield and many friends.
Russell was predeceased by his Parents, his brother Bruce Wentworth, and Alan Littlefield
Promise me you'll always remember: You're braver than you believe, and stronger than you seem, and smarter than you think.
At Russell's request there will be no services.