« Obituaries | Forest W. Littlefield
Forest W. Littlefield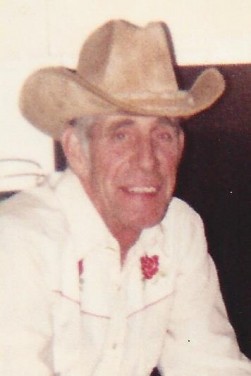 Date of Death: July 10, 2017
Date of Birth: July 22, 1921
Biography:
NEW GLOUCESTER - Forest W. Littlefield died peacefully at his home in New Gloucester on July 10 with his loving wife and son, Randy, by his side, as he wished. He was born July 22, 1921, a son of the late Maurice and Florence Littlefield of South Portland.
Forest attended South Portland schools and after graduating from high school he joined the CCC to work in state parks. The CCC put him through cook and baker schools in Massachusetts and returning to the field he served as a cook. During WWII he was drafted and trained as a medic. At discharge in 1946 he was a tech-sergeant 5th class. Returning to Maine, he first served as a crew chief at Wright's (spinning) Mill in Westbrook until the company moved south. He then went to work at The Portland Country Club and worked in its grounds department for 35 years, retiring in 1982. Forest was also a talented musician, playing bass and singing in many bands.
In 1983 he married Lila Payson. He, with help from Lila, soon built in New Gloucester a house and barn with a dog kennel and well-manicured yards. They both loved and took pride in their gardens and many dogs. Forest is survived by his wife, Lila, his sister, Sara, two sons, Forest R. and Ronald L, two daughters, Denice and Judie, and many grand and great grandchildren. As Lila says, Forest was a gentleman in the truest sense of the word.
A service was held privately.
In lieu of flowers donations may be made in Forest's memory to the South Portland Historical Society, 55 Buglight Park, South Portland, ME 04106, or to the Maine State Society for the Protection of Animals, 179 River Road, Windham, ME 04662.