« Obituaries | James L. Littlefield
James L. Littlefield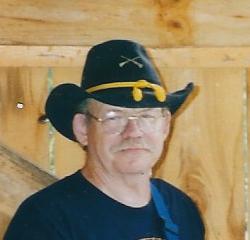 Date of Death: February 2, 2017
Date of Birth: April 28, 1944
Biography:
JAY – James L. Littlefield, 72, of Jay passed away on February 2, 2017 at his home.
He was born April 28, 1944 in Farmington, Maine, the son of Norvel H. and Alfreda M. (Nollett) Littlefield.

Jim was a Vietnam Vet and a member of the American Legion and the VFW. He owned his own wood products business. He and his wife enjoyed playing music together as Nickels & Dimes, travelling throughout the state to various venues and events.
He was predeceased by his parents, Norvel and Alfreda.

He is survived by his wife Margaret Arsenault of Jay; his son, James Littlefield of Indiana; and his sister, Mabel Belanger of Jay.

At Jim's request there will be no services.
The family would like to thank Androscoggin Homecare and Hospice for the excellent care provided to Jim.