« Obituaries | Maria Norberta Garcia Dos (Santos) Libby   
Maria Norberta Garcia Dos (Santos) Libby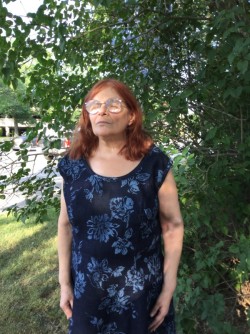 Date of Death: April 22, 2023
Date of Birth: March 9, 1956
Biography:
Maria Norberta Garcia Dos (Santos) Libby age 67 of Augusta passed away in Augusta, Maine at her home after a long illness.  Maria was born in Santa Cruz das Flores Azores on 3-9-1956 to Norberta and Jose Santos, eventually moving to Horta Faial in the Azores.
Maria graduated from Lawrence High School in Fairfield ME and Perkins School for the Blind in Watertown MA.  She worked as Dishwasher and Sales. She loved the Beatles, Meat Loaf, The Rolling Stones, Odilia Alvanaz, Roberto Carlos and Emisunshine. Maria enjoyed classic movies and musicals. Maria also enjoyed listening to her french lessons on cassette.Maria was also a proud member of The Rainbow Club, and enjoyed participating in Blind Bowling. Maria was also a Founding Sunshinerm a support group for  singer/songwriter Emisunshine. Maria will be remembered by many for her amazing memory and ability to calculate dates.

Maria is survived by her husband Bruce E Libby, a daughter Shauna Marie (Libby) Silver, son inlaw James R Silver and a sister Maria Olivia (Santos) Bergantim and was predeceased by her father Jose Dos Santos and mother Norberta Ferreira (Garcia) Dos Santos. She is also survived by her Aunt Maia and her husband Victor Santos, her Uncle David and his wife Alice Garcia , her Aunt Olivia Garcia and her Godchild David D Garcia and many cousins.

Maria was born in the Azores, legally immigrated to the USA and was Naturalized as a US Citizen. She and her family lived in Stoughton MA.

A viewing will be held Wed, April 26 2023 from 1 to 3, Father Anthony will speak at 3, The Service will be at: Kincer Funeral Home Inc. 130 Pleasant Street Richmond, Maine 04357. A Go-Fund-Me has been set up by Shauna Libby, Please donate in lieu of flowers Go Fund Me