« Obituaries | Maynard J Libby
Maynard J Libby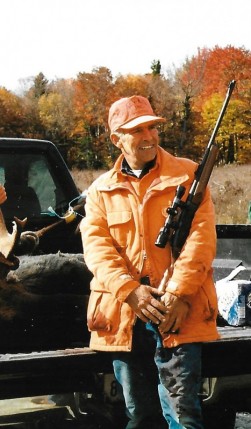 Date of Death: March 2, 2022
Date of Birth: April 1, 1948
Biography:
Maynard J. Libby (73) passed March 2, 2022, surrounded by his beloved wife and daughters.
Born April 1, 1948, to James and Arlene Libby, Maynard was the second of twelve children.
A Veteran, Maynard proudly served as a U.S. Army Sergeant in Korea.
He learned a love of woodworking from his father and built many homes in his community of Durham.
He loved building bird houses and feeders and enjoyed watching the variety of species they brought in.
Maynard was an avid outdoorsman and enjoyed hunting and fishing. He shared this love with others as a Hunter's Safety Instructor and Bow Safety Instructor locally.
As long-time member of the Durham Fire Department, he formed many friendships and connections within the community.  He could often be found chatting with other local at the town store over coffee.
He is survived by his loving wife of 52 years, Joyce, daughter Stephanie Libby and her partner Rick Sherwood, daughter Valarie Nason and her husband John. Brothers Robert Libby, Kenny Libby, Stephen Libby, and Brian Libby and partner John Morin. Sisters Brenda Heath, Patricia Dewitt, Pam Lussier, Sherry DeBiasio and husband Ernie, and Theresa Soucie. Brother in-law Kenneth Goodwin and wife Marna, and sister in-law Sue Violette and many, many nieces, and nephews.
Maynard was predeceased by his parents James and Arlene, as well as his brothers Richard and Malcolm.
In Lieu of flowers, donations can be made to the Durham Fire and Rescue Service or Fisher House of Augusta.
No service has been planned at this time.