« Obituaries | Shirley Jean Lewis
Shirley Jean Lewis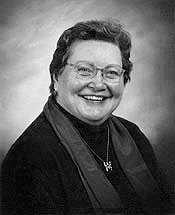 Date of Death: September 19, 2019
Date of Birth: August 3, 1933
Biography:
Shirley Jean Scovell Lewis
August 3 1933 – September 19 2019
The space between those dates being filled with a full life.
Born in Chetopa Kansas to Bruce and Lucille Scovell. She grew up in Concordia Kansas
and attended the Concordia school system.  In 1949 her family moved to Columbus Kansas and she
graduated from Columbus High School in 1951.
In 1952 she married her Concordia High School sweetheart Ralph Lewis.
They had 5 children and a wonderful life together for 67 years.
Her many accomplishments are impossible to list, but here goes:
Strong Navy wife.  Moving 21 times in 28 years and making every house a home.
A wonderfully fierce and loving mother who was always there for her children with
doses of reality wrapped in loving arms.
Survived the loss of their very young son, Jeffery Dean, to leukemia in 1961.
Avid bowler.
Cat lover – Molly and Buttons miss her very much.
Yard sale enthusiast.
Collector of things pretty and eclectic.
Her beautiful soprano voice filled many choirs and choruses over the years.
Piano player.
Lover of music and it always filled our home.
A great fan of Bull Riding.
Talented and accomplished artist. Member of numerous art clubs, boards and co-ops.
Her work is enjoyed by people worldwide and hangs on all our walls.
A driving force within her church, which she loved, and a great supporter of the local food bank.
Never afraid to speak her mind!
She always judged people by the content of their character and treated everyone with respect.
She felt dwelling on the past was foolishness.  Learn from your mistakes and move on.
She lived a life of service with a full generosity of spirit and was simply there whenever or wherever she was needed.
She loved Mohegan Island, a lot.
For 26 years she and friends would paint there one week each Summer – lots of laughs.
Her beautiful soul, humor and laughter will be sorely missed by all who knew her.
A life well lived.
Rest easy now – we have the watch.
She is survived by her husband of 67 years Ralph Lewis, daughter Kathrine Lewis Smith, daughter Lynn Lewis Koenig (husband Dave Koenig), son Bryan Lewis (partner Paula Simons), and son Ken Lewis (fiancée Anna Ward).
Services will be held at 12pm, Wednesday August 25th  at the Bath United Methodist Church.
In lieu of flowers, the family wishes any memorials be provided to the Bath United Methodist Church.
340 Oak Grove Ave, Bath Maine 04530.
She will be missed.