« Obituaries | Michael A Levo
Michael A Levo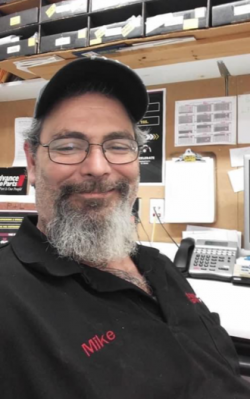 Date of Death: September 1, 2021
Date of Birth: June 30, 1971
Biography:
LEWISTON- Michael A Levo, 50, of China, passed away on September 1, 2021, at Central Maine Medical Center.
He was born in Cranston, RI, on June 30, 1971, the son of Anthony Levo and Carol D'Amico.
Michael spent some time working at Borrelli event services in Rhode Island before moving to Maine. He was most recently the General Manager at Advance Auto parts, a position he held with pride. Michael liked to go fishing and did a little bit of hunting. He had a deep love for his family and being with them was something he enjoyed very much. If Michael wasn't found working, or with family, he was found riding his Harley.
He is predeceased by his parents, Anthony Levo and Carol D'Amico; and a sister, Dianne Brien.
Michael is survived by his adoring wife and best friend, Dawn Levo; a brother, Wayne Levo; two sisters, Sue Leite and Sheryl Hill; his beloved children, William Brown, Krystle Ruiz, Christopher Coley, Joshua Coley, Kasidi Baker, and Isabella Young; as well as 11 grandkids.
A celebration of Michaels life will be held Sunday, September 12th, 1-4p at The American Legion, 7 Legion Drive, Augusta, ME 04330.
Online condolences may be sent to http://www.funeralalternatives.net/