« Obituaries | Ronald I. Leibowitz
Ronald I. Leibowitz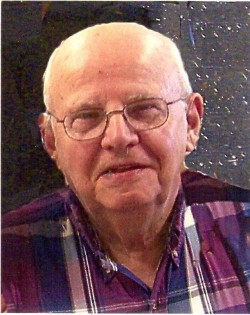 Date of Death: May 30, 2011
Date of Birth: December 10, 1935
Biography:
AUBURN – Ronald I. Leibowitz, 75, of Lisbon, died on May 30th, 2011 at Clover Health Care with his loving family by his side.
He was born on December 10th, 1935 in Gardiner, the son of Isadore and Doris (Harlow) Leibowitz.
Ronald graduated from Farmington State Teacher's College and then went on to teach  for 33 years. He worked in Mechanic Falls, Cumberland, and Auburn schools.
He married Elizabeth Rowe on July 18th, 1964.
Of his many interests, he especially enjoyed baseball, horse racing, fishing, and family trips and gatherings.
Ronald is survived by his beloved wife Elizabeth; daughters Tammy Rideout and husband James, Cathy Havlicek and husband Gary; grandchildren Ryan, Nathan and Nolan Havlicek, Aaron and Noah Rideout; brothers David and Philip Leibowitz; and several nieces, nephews, and cousins. He was predeceased by his parents;  and sisters Elaine King and Patricia Billings.
Family and friends are invited to a memorial visitation on Friday, June 3rd, from 10 AM to 1 PM at Funeral Alternatives, 25 Tampa Street, Lewiston. There will be a private graveside service at a later date at Mile Square Cemetery, Avon, ME. In lieu of flowers donations are preferred to Clover Health Care, Attn: Galway Place Activity Fund, 440 Minot Ave, Auburn, ME 04210.