« Obituaries | Linda Ledger
Linda Ledger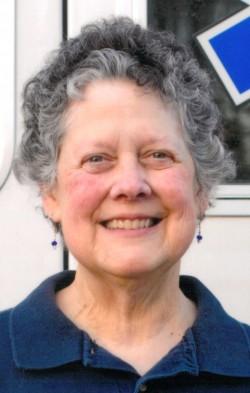 Date of Death: July 9, 2013
Date of Birth: July 10, 1947
Biography:
(NEW GLOUCESTER)        Linda Ledger, career teacher and volunteer EMT, passed away on Tuesday, July 9, at the Hospice House in Auburn, Maine,  surrounded in her last weeks and days by a host of loving and caring family members and friends.
Linda was born in Presque Isle on July 10, 1947, the daughter of Harold and Ethelyn (Kelley) Haines.
A '65 graduate of Presque Isle High School, Linda continued her education at the University of Maine, Orono, receiving a BA in History in 1969.
Linda was a beloved first and second grade teacher at Memorial Elementary School in New Gloucester until her retirement in 2011.  She also served for 39 years as an EMT with New Gloucester Rescue.  For generations, both school children and persons in crisis were blessed by Mrs. Ledger's sweet smile, and by her calming and patient nature.
Linda and her husband James F. Ledger celebrated 40 years of marriage in 2012.  Throughout her life, Linda enjoyed reading, sewing, singing in her church choir, and relaxing at her camp at Moosehead Lake.
Linda was predeceased by her sister Susan Gross, brother-in-law Terry Gross, and her father Harold Haines, Sr.   In addition to her husband, Jim, surviving family members include her mother Ethelyn Haines, twin sister Lynn  and her husband Jerry Tweedie of Houlton, brother Harold Haines, Jr. of Bangor, brother Richard Haines of Caribou, many cousins, nephews and nieces, and Linda and Jim's beloved Golden/Irish Setter, Liberty.
A memorial service will be held at the First Congregational-Christian Church, UCC, 19 Gloucester Hill Road, New Gloucester, on Saturday, July 13, at 2 pm, to be followed by a fellowship gathering in the church's Vestry.  Interment in New Gloucester will be held at the convenience of the family.
In lieu of flowers, those who wish to honor Linda's memory are asked to consider a contribution to the Linda Ledger Scholarship Fund, Town of New Gloucester, 385 Intervale Road, New Gloucester, ME, 04260.