« Obituaries | Jackie L. LeBlond
Jackie L. LeBlond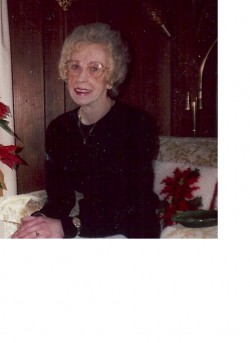 Date of Death: October 23, 2010
Date of Birth: November 19, 1933
Biography:
Jacqueline "Jackie" L. LeBlond, 76, of Lewiston, passed away at Montello Manor on October 23rd, 2010.
She was born in Auburn on November 19th, 1933 the daughter of Ronaldo and Regina (LeClair) LeBlond.
Jackie graduated from St. Louis school and Edward Little High School. She lived in the Lewiston/Auburn area most of her life.  She worked  as a bookkeeper for many years in car dealerships and retired from Emerson Chevrolet in 2009 after 47 years. She enjoyed glass collecting, watching TV, especially current event shows and old movies.
She is survived by her special friend Ann Foye. She was predeceased by her parents; brother Romeo LeBlond; sisters Florence Jourdain and Therese Caron; and several nieces and nephews.
A special thanks to the Androscoggin Home Care & Hospice team that gave Jackie a peaceful passing.
Family and friends are invited to a memorial Mass  at the Basilica of Sts. Peter and Paul on Friday, October 29th at 9 AM. Interment will be held privately.  In lieu of flowers donations are preferred to Androscoggin Home Care & Hospice, 15 Strawberry Avenue, Lewiston, ME 04240. Condolences may be expressed online at FuneralAlternatives.net