« Obituaries | Madeleine F. LeBlanc
Madeleine F. LeBlanc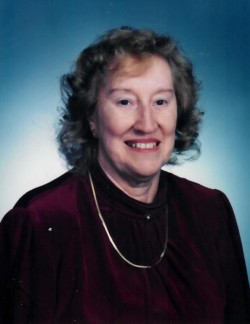 Date of Death: September 25, 2022
Date of Birth: June 28, 1924
Biography:
Madeline F. Leblanc—Lewiston--Madeline F. Leblanc passed away September 25 at D'Youville Pavilion . She was born June 28th 1924 in Lewiston, Maine to the parents of Frank and
Noamie Morin. Madeline was a former member of the singing group The Troubadours as well as other social groups and snow shoe clubs, . She very much enjoyed singing and sang solo at many
social gatherings. Madeline is survived by her brother Edward Morin and sister Constance Bourgette as well as her four children Ann Fournier and her husband Gerry, Andre Ouellette and wife Sheryl, Marc Rivard, and Romeo C Rivard. She also has many grandchildren and great grandchildren. She has spent the last 3 years living at D' Youville Pavilion. Visitation will be held Thursday, October 6 at Funeral Alternatives, 25 Tampa St. Lewiston from 10-11 a.m. A Liturgy of the Word will follow at 11a.m.