« Obituaries | Henry Roland LeBlanc Jr.
Henry Roland LeBlanc Jr.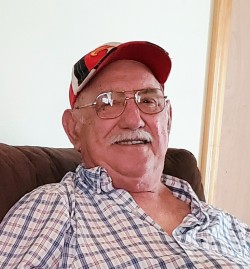 Date of Death: December 26, 2021
Date of Birth: June 15, 1938
Biography:
Henry LeBlanc, Jr. 83 of Lewiston, Maine passed away peacefully at his son's home with family at his side, on December 26, 2021. Henry was born on June 15, 1938. The son of Lucienne and Henry LeBlanc, Sr. He is predeceased by his wife, Pauline, of almost 60 years who passed away in 2020 and his brothers, Norman and Richard LeBlanc and sister, Lorraine Ricker.
Henry is survived by his four children, Jaqueline Powell and husband Glenn, John and wife Veronica, Ronald and wife Ginette and Thomas LeBlanc; seven grandchildren, Jennifer Pike and husband Timothy, Chrissy Vining and husband Rusty, Anthony LeBlanc and his wife Kasandra, Emily, Abigail, Jennifer and Matthew LeBlanc; six great-grandchildren; sisters, Jeanette Michaud, Paulette Pelletier, Pauline Langill and brother, Conrad LeBlanc; and many nieces and nephews.
Henry was self-employed most his life. He owned L&A Body shop for many years. He changed careers mid-life and owned Henry's Mobile Home Movers until retirement. Throughout his lifetime, he continued to have a true passion for restoring antique cars and presenting them at auto shows around the country.
Henry (Dad) will always be remembered for his unwavering love and support to his family. He enjoyed family gatherings, where he was always first to arrive with a big smile on his face. Prior to the loss of his wife, they took pleasure in playing bingo and gambling at different casinos. He had a love for delicious food and indulged in all of Maine's finest seafood.
Henry was a veteran of United States Armed Forces and served in the Army National Guard from 1956-1962, where he attained the rank of Specialist. A military service will be held at the Maine Veterans Memorial Cemetery in Augusta, Maine in the spring of 2022.