« Obituaries | Spencer Lavan
Spencer Lavan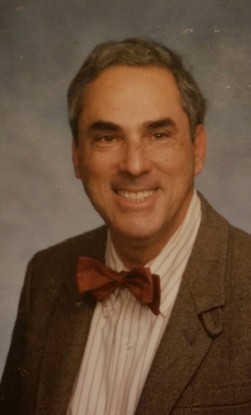 Date of Death: September 29, 2016
Date of Birth: December 31, 1937
Biography:
HARPSWELL - Spencer Lavan, 78, of Harpswell died Thursday, September 29th 2016 after a long, courageous battle with Parkinson's Disease. He received excellent care from the dedicated and thoughtful staff of Mere Point Long Term Care in Brunswick.

Spencer was a graduate of Tufts University and Harvard Divinity School. He was ordained into the Unitarian Universalist ministry in 1962, while serving as minister in Charleston, South Carolina. While there he was also involved in civil rights work, especially making an impact on voter registration.

Spencer's passion for advancing the understanding of World Religions and for fostering social relationships among religious communities led him to McGill University where he earned a Masters Degree in Islamic Studies and a PhD in Comparative Religions. He taught Religions of Islam and India and was dean to undergraduates at Tufts University (1969-79). He organized and chaired the Department of Medical Humanities at the University of New England College of Osteopathic Medicine in Maine (1982-88). Finally, he served as Dean and President of Meadville/Lombard Theological School in Chicago from 1988-1996.

During his lifetime, Spencer Lavan received three honorary degrees: from the Protestant Theological Institute of Cluj/Kolosvar, Romania, the school preparing Hungarian-speaking Unitarian ministers for pulpits in Transylvania, 1995; from Meadville/Lombard Theological School, 1997; and from the University of New England, 1999. From 1984-88 he was editor of the Journal of Medical Humanities and Bio-Ethics. He served as a co-editor for the Dictionary of Unitarian Universalist Biography. He was a former president of the Unitarian Universalist Historical Society, and a founder of Collegium: Liberal Religious Studies.

Spencer is the author of two books on religious subjects and was known for a cluttered desk and warm hospitality. He enjoyed gathering his students and friends into his and his wife Susan's homes (Harpswell, Maine and Hyde Park, Chicago). He loved teaching, traveling for work and with family, classical music, sailing in Casco Bay, and playing the piano.

He is survived by his devoted wife of 55 years, Susan, his sons, Jonathan, Daniel, Timothy and daughter, Joanna; daughters in law Deborah Berger and Cynthia Lavan, and six grandchildren, Charlie, Peter, Anna, Isaac, Lucia and Malcolm.

Donations in his memory can be sent to Bowdoin International Musical Festival, 6300 College Station, Brunswick, ME 04011-8463.