« Obituaries | Marius "Mike" Latulippe
Marius "Mike" Latulippe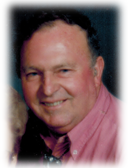 Date of Death: December 20, 2016
Date of Birth: July 4, 1934
Biography:
Marius "Mike" Latulippe, 82 of Lewiston, died on December 20th, 2016 at d'Youville Pavilion in Lewiston. He was born in Canada on July 4th, 1934 to parents Rosaire and Jeannette (Gravel) Latulippe.
For many years he had lived in Arizona, where he established a neighborhood watch in his neighborhood, and also was the owner and operator of a tool sharpening service.
Mike was predeceased by his parents, and a sister, Anita Lachapelle.
He is survived by his wife, Imelda Bureau-Latulippe; brother Denis Latulippe and his wife Lorraine of FL; sister Louise Fraser of ME; Son Henry Latulippe and his wife Debbie of PA; daughters Linda Riffice and husband Tony of N. Carolina, Lisa Ashley of AZ, and Sue Martineau and her husband Jerry of Lewiston, ME; grandchildren, Bridget Opoku, Kris Martineau and his wife Natalie, Greg Martineau, and Kristal Riffice; great grandchildren, Nichole and Mya Opoku, and Jackson Martineau.
The family would like to thank the lovely staff, doctors and nurses of 3 east and west at d'Youville Pavilion for there excellent care.
A short time for visitation will take place on Thursday December 29th, 2016 from 10 till 10:30 am at Funeral Alternatives, 25 Tampa Street, Lewiston, Maine. A Mass of Christian Burial will follow at 11 am at Holy Cross Church on Lisbon St. in Lewiston.