« Obituaries | Phyllis A. Latlippe
Phyllis A. Latlippe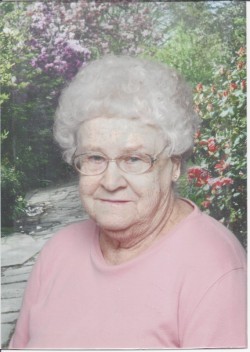 Date of Death: May 11, 2014
Date of Birth: November 12, 1930
Biography:
Phyllis A. Latlippe, 83, of Auburn, Me passed away on Sunday, May 11th, 2014 at Clover Manor in Auburn.
She was born on Nov. 12th, 1930 in Lewiston to parents John F. and Doris E. (Record) Huntington.
Phyllis was a 52 year member of Marston's Corner Baptist Church where she sang in the choir, and taught Vacation Bible School.  She was active with the Auburn Senior Citizens and enjoyed embroidering. She was also a longtime volunteer at CMMC.
Phyllis is survived by her daughter Heidi and her husband Greg Moody; one son Robert Latlippe; her daughter -in-law Teri; her two sisters Virginia, and Shirley and her husband Joe; ten grandchildren; six great-grandchildren and several nieces and nephews.
She was predeceased by her husband Robert Latlippe; her parents; a son, Michael Latlippe; and a great-grandson, Dana.
Calling hours will be held on Friday, May 16th, 2014 from 5:00 to 6:00pm at Marston's Corner Baptist Church, in Auburn. A memorial service will follow immediately.