« Obituaries | Philip John Larlee
Philip John Larlee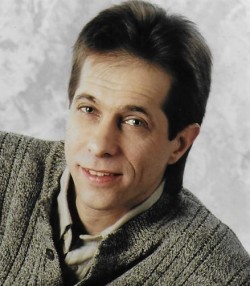 Date of Death: October 1, 2022
Date of Birth: June 27, 1955
Biography:
I don't know how to write these words.
What do you say when someone who looms so large in your life is gone?
You can't explain it.
It means too much to be contained.
But you can tell stories.
Stories of a life and of all that it meant.
Of what they taught you.
And of how a person's life is forever intertwined with yours.
 ~ Krista
Lewiston- It is with great sadness that we announce the sudden passing of Philip John Larlee, on Saturday, October 1, 2022 at St. Mary's Regional Medical Center, Lewiston, Maine.
Phil was born at St. Mary's to Florence and Herbert Larlee on June 27, 1955. He grew up in Auburn, where he attended Sacred Heart School and graduated from Edward Little High School in 1973. He joined the military, where he became a Psychiatric Technician at Eglin Airforce Base in Florida.  After he completed his service, he moved to Richmond, VA. where he met his soulmate and best friend, Tamara. They moved back to his hometown and were married on August 20, 1977. He graduated from UMA in 2000 with a degree in photography and video. For the past 15 years Phil, Tami and son Ian made their home in Lisbon, Maine.
Phil had various and diverse careers in his life, which included working in the mental health field with teens for Family Advocacy Council and St. Mary's Genesis Group Home, many years in cosmetology as both a stylist and educator at Mr. Richards, Mansfield Beauty Academy and Bernard's School of Hair Design. He and Tami also owned and operated Mind's Eye Photography & Video for several years.  For the past 22 years he worked for and became the Station Manager/Producer for the City of Auburn and Lewiston's Local Cable Access TV Station, Great Falls TV. Phil's biggest passion was music. He loved playing his drums with many talented musicians and friends in several bands throughout his life. He also loved playing and watching hockey, baseball, and golf, especially with his Dad and siblings.
Phil is survived by his wife, Tami, their daughter Krista and her husband Jeramy Lord, their son Ian and their grandchildren, the lights of his life, Simon and Malcolm Lord.
He is also survived by his sister Joni Larlee, brother Mark and wife Ruth, sister Mary and her wife Tuija, sister-in-law Peggy Larlee and many nieces and nephews.
He was predeceased by his mother Florence, son Joshua, step-mother Roberta, brother Craig, father Herbert and brother Bob.
Phil was a good natured, loving son, husband, father, Papa, brother and a true friend. He was kind and compassionate and was always there for anyone who needed help. He worried about everyone he cared about, but it didn't come from a place of fear, it came from a place of love. Phil also had a wonderful sense of humor and way of sharing stories that were guaranteed to make you laugh.
Phil was loved deeply and will always be greatly missed and never forgotten. He is forever in our hearts.
The family would like to thank the St. Mary's ICU & Oncology Doctors and Nurses for their compassionate care while he was there.
There will be no service at this time but the family will have a celebration of his life, for family and friends at a later date.
Condolences may be expressed at www.funeralalternatives.net