« Obituaries | Stephen M. Laprise
Stephen M. Laprise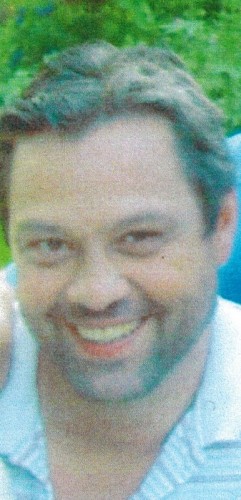 Date of Death: November 26, 2015
Date of Birth: June 19, 1967
Biography:
Stephen Marc Laprise, 48, of Lewiston died on Nov. 26th, 2015 at Central Maine Medical Center.
He was born on June 19th, 1967 in Lewiston to parents Barbara Laprise-Fournier of Treasure Island FL, and Roland Laprise of Lewiston, ME.
Steve lived in Florida for a few years where he enjoyed working as supervisor of a maintenance crew and was in charge of the Tram service at Pelican Bay in Naples Florida.
He enjoyed all sports and was an avid Patriots fan. He enjoyed spending time with his family and friends, and loved to cook. He enjoyed spending time in the backyard at his firepit, and welcomed one and all.
Steve was kind, fun loving and lived for the moment. He will be greatly missed.
He was predeceased by his paternal grandparents, Mr. and Mrs. Xavier Laprise; and his maternal grandmother Mrs. Cecile Beaudoin.
Surviving him are his parents; sons Steven Christopher Laprise of Lewiston, Jeremy Taylor of Naples, FL; and a step-son Joseph Paul Killmeyer.
Per the family's request there will be no services.