« Obituaries | Pauline Barriault Lapointe
Pauline Barriault Lapointe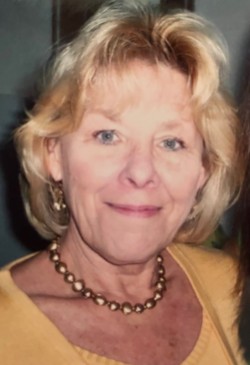 Date of Death: December 13, 2021
Date of Birth: March 29, 1947
Biography:
Pauline (Barriault) Lapointe died peacefully on December 13, 2021 after years of living with Alzheimer's. She was born on March 29, 1947 in Lewiston, Maine to the late Richard and Rita Barriault. Her life revolved around her children, grandchildren and her brother who will miss her tremendously.
She is survived by her son, Ken Ouellette and his two children, Patrick and Christopher as well as her daughter, Karen Campbell, husband Jeff and daughters, Amanda, Ally and Abby of Billerica, Mass. She is also survived by her brother Ray Barriault, his wife Anne and their children, Crystal Hayes and Eric Barriault. She will also be missed by her special friends Robert and Madeline Ouellette and Jeannette Nolin all of Auburn, Maine.
There will be a celebration of life on December 28th at 11:00 at the St. Peter's Cemetary chapel at 217 Switzerland Road, Lewiston, Maine. In lieu of flowers, please donate to the Androscoggin Home Healthcare and Hospice for the wonderful work that they do.