« Obituaries | Anne C. Laplante
Anne C. Laplante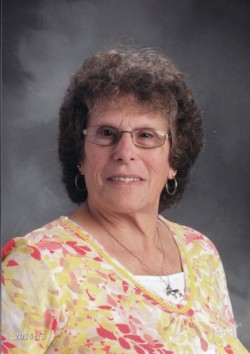 Date of Death: February 16, 2023
Date of Birth: December 12, 1946
Biography:
Anne C. (Adams) Laplante, 76, of Lewiston, passed away peacefully with her youngest sister by
her side at the Hospice House in Auburn on Feb.16, 2023. Anne was a beloved wife, mother,
grandmother, sister, aunt, babysitter, co-worker, and friend to many.
She was born in Lewiston, ME on Dec.12,1946, to the late Byron C. Adams Jr. and Yvette (Allen)
Adams. She was the oldest of five sisters.
Anne was raised and attended schools in Lewiston, Class of 1965. She was a homemaker,
babysitter, working many jobs from Arrow Hart, L.L. Bean, and John F. Murphy Homes to the Lewiston
and the Auburn school systems where she retired from in 2016.
Anne enjoyed camping with family and friends, a trip to Alaska in a RV in 2014, cooking, baking,
knitting, sewing, garage sales, attending balloon festivals, taking pictures of EVERYTHING, talking on the
phone, Girl Scout troop leader, making arts and crafts with kids, taking care of her grandsons and many
dogs over the years.
In addition to her parents, she was predeceased by her sisters Beverly Adams Derocher, Diane
and Bruce Clukey, and her nephew Brian Chateauvert. She is survived by her husband of 56 years Roger
Laplante, her children Cindy Laplante and Kevin Laplante, her daughter-in-law Lisa Laplante, her
grandsons Dustin Laplante and Hunter Laplante, her sisters Cheryl and Bob Jordan and Elaine and Lee
Chateauvert, her brother-in-law Michael Derocher, nephew Matthew Chateauvert and his wife Brenda,
Catherine Clukey and Adam Clukey her niece and nephew.
A celebration of life will be held at Funeral Alternatives, 25 Tampa St., Lewiston, ME on
Saturday, March 11, 2023 at 10 a.in. with a prayer service at 11 a.in. followed by food, refreshments,
and desserts until 3 p.in. She will be buried at St. Peter's Cemetery, Lewiston at a later date.