« Obituaries | Steve R. Langelier
Steve R. Langelier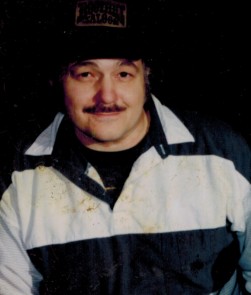 Date of Death: December 12, 2017
Date of Birth: December 8, 1949
Biography:
Steve Langelier, 68, of Leeds, died suddenly on Dec. 12, 2017 in Leeds.
 He was born in Lewiston, Maine on Dec. 8th, 1949 , the son of  Lawrence and Maverine Langelier.
Steve entered stock car racing when he was 18 at Oxford Speedway.  His #98 car raced Wiscassett Speedway and won a track championship. To make a living, Steve was a tractor-trailer driver and owned his own business for a while.
He is survived by his wife Lynn Langelier, son Tyler Langelier, daughter April Langelier, his parents Lawrence and Maverine Langelier, brother Craig and his wife Pam Langelier, sister Pam and her husband Don Toussaint, granddaughter Kloe Gizinski, and several nieces and nephews.
Services will be held at First Assembly of God on Wednesday December 20th, 2017. There will be a visitation from 5:30pm until till 6, with a funeral Service to follow immediately. Burial will take place in the spring. Donations may be made to Steve's family, Box #125 Leeds Junction Road, Leeds Maine 04263, or in his memory to First Assembly of God 70 Hogan Rd, Lewiston, ME 04240