« Obituaries | Carolee Jane Landry
Carolee Jane Landry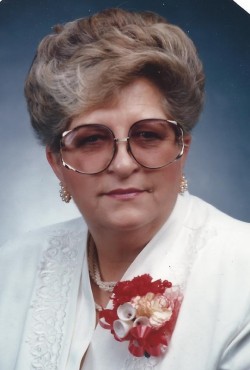 Date of Death: September 5, 2016
Date of Birth: December 24, 1942
Biography:
Carolee Landry, 73, passed away after a brief illness at St. Mary's Hospital early on September 5, 2016.
She was born in South Paris on December 24, 1942. She is the daughter of Howard and Edith Stevens of Canton. She attended schools in Sumner and Buckfield, graduating from Leo's Beauty Institute of Worcester, Mass.
Carolee was employed as a hairdresser in Auburn, Ma., and upon returning to Maine, owned and operated Carolee's Cut N Curl in Canton for many years.
Carolee enjoyed playing Bingo, sewing, cooking, and playing dice games. She loved spending time with her beloved dog, Cuddles. She enjoyed sitting on her sister's porch with her mother while watching the birds and enjoying the flowers this summer.
She is survived by her husband of nearly 22 years, Richard Landry of Canton of whome she wed in 1994. She leaves behind three sons, Richard McKeen and fiance Amanda Vasquez of Holland,Ma., Brad McKeen and fiance Mary Hubbard of Canton and Michael McKeen of Canton. She also leaves grandsons Dana, Levi, "Richie", Tyler McKeen, and Stephen Averill as well as her only granddaughter, Jenna-Lee. Carolee is also survived by her mother, Edith Stevens of Canton, sisters Dianne Ackley, wife of Larry Ackley Sr. of Oxford, Ma., Sheila Smith of Canton, and Kelly Dube of Manchester, Maine.
Carolee was predeceased by her son Blaine McKeen, her father Howard Stevens, her biological father Robert Estes and her "brother-in-law" David Atkinson.
A celebration of life will be held on October 1st at 1:30 pm at the Universalist Church, Main Street In Sumner, Maine. Burial directly following at the Pleasant Pond Cemetery. In lieu of flowers, donations can be made in her memory to: The Universalist Church, c/o Christy Durgin, 1148 Main Street, Sumner, Maine 04292