« Obituaries | Barbara P. Lander
Barbara P. Lander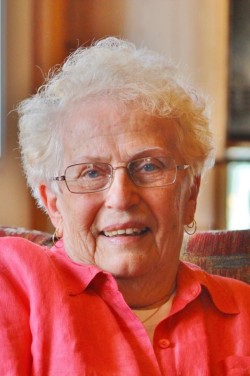 Date of Death: May 6, 2023
Date of Birth: December 9, 1928
Biography:
BARBARA P LANDER- AUBURN

Passed away peacefully on May 6, 2023.  She was born in Auburn, Maine on December 9th, 1928, the daughter of Edith Lowell Coates and Eddie Lowell.  Barbara attended Auburn schools, graduating from Edward Little High School in 1947.  On June 24, 1949, she married Norman L Bishop.  They were parents of three children, Norman, David, and Julie Bishop.  
On September 7, 1975 Barbara was married to John J. Lander.  Their love of the outdoors gave them many happy years of fishing, hunting, snowmobiling, and downhill skiing.  Barbara enjoyed her time volunteering at CMMC and attending East Auburn Baptist church.  She is survived by two sons, Norman L Bishop and wife Debbi of Auburn, David G Bishop of Flower Mound, Texas and Julie D Bishop of Portland, Maine.  She has seven grandchildren, Heather K. Bishop, Donald L. Bishop, Evan M. Cuddy, Andrea B Cuddy, Jordan B Cloutier, Makena G Bishop and Joshua N Bishop, 5 great grandchildren, and 2 great great grandchildren.
At her request, there will be no visitation and burial will be private.  She will be remebered by those who knew her best.