« Obituaries | Joseph Michael Lamothe
Joseph Michael Lamothe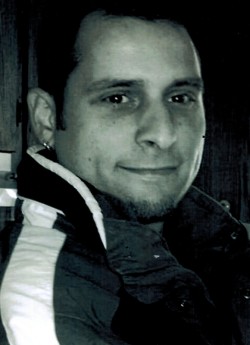 Date of Death: March 31, 2016
Date of Birth: October 23, 1981
Biography:
LISBON-Joseph Michael Lamothe, 34, of Lisbon was called unexpectedly home to be with his Lord on March 31st, 2016 in Lisbon, Maine.
He was born on October 23rd, 1981 in Lewiston Maine to parents Richard and Donna Lamothe.
Joseph enjoyed rebuilding his lowrider truck. He especially loved his family, spending time with his children, and helping his father do things that he couldn't do himself..
He worked doing roofing and siding, and was a self-employed carpenter.
Joseph was predeceased by his maternal grandparents, Edward J. and Arline M. Ramsey; his paternal grandparents Norman R. Lamothe, and his step-grandfather, Robert G. Doucette.
He will be missed dearly by his children, Dominick and Lillyana Lamothe; His father and Stepmother, Richard and Liane Lamothe; his mother, Donna Lamothe; his siblings, Ricky Lamothe, Heidi Lamothe, Roger Beaudoin, Ashley Nino, and William Heutz; his grandmother, June Doucette; as well as several nieces and nephews.
My son, my son,
When I wake up in the morning
And I walk by your bedroom door
It takes a few minutes to realize the room is empty
And that you're not there anymore
And then my heart is deeply saddened, and my eyes fill up with tears
But then I soon remember that God has called you home
To take away your troubles and calm all your fears
For you see God knew your life was troubled
And more than you bear
So he took you up to heaven to show he really cares
But the people left behind, can't find the good in this
But I really understand, that you have eternal bliss.
So I'll share with all your friends, the things
I really know
So Maybe someday they too will be able to go
To that place called Heaven way up in the sky.
Where I know I'll see you again someday
In the sweet by and by.
Services will be held on Saturday April 9th, 2016 at Open Door Bible Church, 26 Gartley St. Lisbon, Maine 04250. A private family only visitation will be held from 10am to 10:30. The public is welcome to join from 10:30 to 11:45. The funeral service will follow at noon. Reception to follow.