« Obituaries | Gerard M Lamarre
Gerard M Lamarre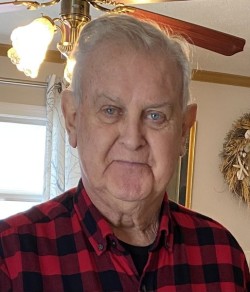 Date of Death: April 18, 2023
Date of Birth: February 26, 1941
Biography:
Gerard (Jerry) M. Lamarre, 82, of Topsham, Maine died April 18, 2023, following a courageous battle against lymphoma. Jerry was born in Brunswick, Maine on February 26, 1941, to Gerard (Pete) and Ruth Lamarre of Topsham. Jerry graduated from Brunswick High School in 1959 and went on to earn his bachelor's degree at New Hampshire College. A standout in football, Jerry earned the honor of being high scorer in 1958 with fifteen touchdowns. He also excelled in baseball and was captain of the team. An avid sports fan, Jerry loved following the Red Sox and New England Patriots. He cultivated many lifelong friendships through his love of sports.

Jerry had a servants heart and loved serving his community. He served on the Brunswick Rotary where he loved participating in the annual bike rodeo and 4th of July picnic on the mall event, he served on the Maine Harness Commission Board of Directors from 1990-1999, he was a member of the Brunswick Elks, and was the racing director of the Topsham and Union Fairs for many years. He delivered for Meals on Wheels and worked with Habitat for Humanity.

Jerry served in the Army from 1961-1963. Early in his career Jerry was a letter carrier for the Topsham Post Office. As a long-time realtor, he found joy in helping people find their dream home. Jerry will always be remembered for his positive outlook and genuine kindness.

Jerry is predeceased by his parents, Gerard (Pete) and Ruth Lamarre and grandson Tyler Brown. He leaves behind his wife of twenty-eight years, Marsha Brillant Lamarre, sister Linda Parlin (Dan), brother Peter Lamarre (Glenda), son Michael Lamarre and husband Robert Hollenback, beloved grandsons Alexander Brown and Cruz Gray, stepchildren Debra Lucas (John) and James Bleau, Michael Gray (Jill), Nickolas Brown (Amber) and their families and his faithful companion, Mae, who would often be seen together at the Topsham Fairgrounds where Jerry took her for her daily runs.
The family would like to express a special thank you to doctors Scott French, Roger Inhorn, Andrew Rogers, and Leslie Wu and their staff. Also, special thanks to the caregivers at Maine Health.
In lieu of flowers, please consider donating to the Brunswick Rotary Club or the Midcoast Humane Society in his memory.

A memorial service will be held on April 29th at 10:30 a.m. at the Maquoit Cemetery in Brunswick.