« Obituaries | Lillian M. Lalonde
Lillian M. Lalonde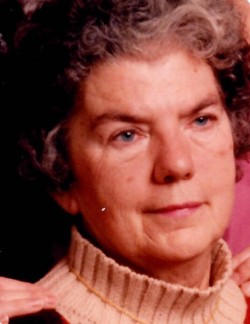 Date of Death: December 22, 2021
Date of Birth: May 24, 1936
Biography:
Lillian M. Lalonde, 85, of Auburn, passed away on Wednesday Dec. 22, at Clover Manor in Auburn.
She was born on May 24, 1936, daughter of Joseph and Yvonne (Gregoire) Fortin.
Lillian attended Auburn schools and worked at Knapp Shoe prior to becoming a full-time mother and homemaker. In 1959, she married Laurier (Larry) Lalonde. They were married for 32 years before his untimely passing in 1991.
Lillian devoted her life to raising her children and caring for her grandchildren and those around her. Her greatest joy in life was being a mother. When her children and grandchildren were grown, she could be found looking after her elderly neighbors. Her gift to others was the gift of her love. She had a deep love for the outdoors, and enjoyed working in her gardens and mowing the lawn. She would often be heard saying "It doesn't get much better than this" as she sat on her swing drinking her coffee, watching the birds and admiring the sunsets.
Lillian is survived by her three children: Marian Lalonde of Auburn and her fiance Matt Perry; Eric Lalonde of Nashua, NH and his partner Denise Edwards; Lisa Gauthier of Bowdoinham and her husband Jamey; five grandsons: Matthew Lalonde of Lewiston, Brandon Williams of Lisbon Falls, Jacob Lalonde of Auburn, David Roux of Norfolk, VA, and Jonathan Roux of Somerville, MA, and 2 great-granddaughters.
She was predeceased by her parents, her husband Laurier, a dear aunt and several cousins who were like brothers and sisters to her.
The family would like to thank the amazing staff at Clover Healthcare, and the dedicated, caring team from Androscoggin Home Healthcare and Hospice for their care and support.
A Mass of Christian Burial will be celebrated on Thursday December 30 at 11:00 at St. Phillips Church in Auburn.
 In lieu of flowers, donations may be made to Androscoggin Home Healthcare and Hospice, 15 Strawberry Ave, Lewiston, ME 04240.