« Obituaries | Rene J. Lagace
Rene J. Lagace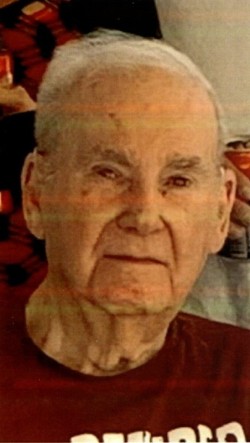 Date of Death: May 6, 2023
Date of Birth: July 20, 1928
Biography:
Rene Lagace, 94, of Oxford died May 6, 2023 at Maine Veterans Home in South Paris.  Rene was born July 20, 1928 to his parents Alfred and Rose Lagace of Lewiston.  He attended St. Peters School in Lewiston.  In September 1950 during the Korean conflict Rene joined the army and served as an ammunition specialist until his discharge in November 1952.  He worked as a painter all his life, following in his father and brothers' footsteps.  He spent the last 25 years of his career as a head painter for St. Mary's Hospital in Lewiston.
He was an avid gardener.  He liked to grow vegetables as well as flowers.  He had a green thumb and took special care that there were no weeds in his garden.
Rene was a father, grandfather and great grandfather.  He loved his family and always had a joke to tell.  He had an infectious laugh that was enjoyed by all that knew him.  At the age of 90 you could find him sitting on the floor playing with his great grand kids.
Rene was predeceased by his parents, his wife of 60 years Therese, his sisters Jeannette Verreault, Irene Lamontagne and his brother Lucien Lagace.
He leaves behind his daughter Diane Poulin and husband Moe.  His grandchildren Brock and Jacinta Poulin, Brandon and Kim Poulin and Grant and Sierra Poulin.  His great grandchildren Caden, Natalie, Nevaeh, Anabelle, Bekah, Cole, Phoenix, Melody and Violet.  Prayers of Commendation will be said on Monday, May 22 at 11 a.m. at St. Peter Cemetery, Switzerland Road, Lewiston.