« Obituaries | Lorraine Lacroix
Lorraine Lacroix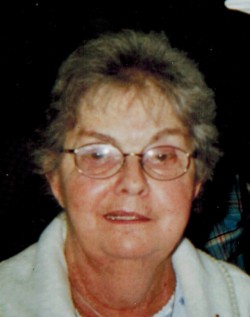 Date of Death: January 11, 2016
Date of Birth: November 11, 1946
Biography:
Lorraine Lacroix, 69, of Lewiston, Maine passed away on Monday, Jan. 11th, 2016 at CMMC.
She was born on Nov. 11th, 1946 in Lewiston.
Lorraine received a kidney transplant in August of 1993 and was blessed with an additional 20 plus years of life to enjoy and spend with her loved ones. She enjoyed knitting, crocheting, and taking long rides in the convertible. Lorraine especially loved spending time with her family.
She worked at Maine Awards in Lewiston for 30 years.
Lorraine was predeceased by her father; daughter Lori Ann; and brothers George Lacasse, Leo Bell, and Peter Bell.
She is survived by her husband, Leonel Lacroix; sons Luke and spouse Leslie and Lee and spouse Irene Lacroix; grandchildren Jeffrey Lacroix, Melissa Willette, Leslie Lacroix, Seth Lacroix, Sara Lacroix, and Samson Lacroix; three great grandchildren; her mother, Theresa Bell; sisters Elaine Bilodeau and husband Bernie, Corina Waters and husband Robbie, Doreen Bell-Cromwell and husband Brian.
A funeral service will be held at Funeral Alternatives, 25 Tampa St. Lewiston Maine on Saturday, January 16th, 2016 at 3pm. Visitation will follow the service until 7pm. Burial services will take place held at a later date at St. Peters Cemetery, Lewiston, Maine.  In lieu of flowers, donations may be made in Lorraine's memory to the Lewiston Kidney Center, 710 Main St. Lewiston, Maine 04240.