« Obituaries | Elbridge H. Lacasse
Elbridge H. Lacasse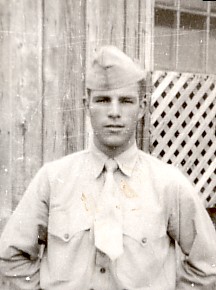 Date of Death: August 18, 2012
Date of Birth: July 7, 1929
Biography:
AUGUSTA – Elbridge H. Lacasse, 83, of Augusta, died on August 18th, 2012 at MaineGeneral after becoming ill from a severe stroke>
He was born on July 7th, 1929 in Augusta, the son of Henri and Lottie (Guerrette) Lacasse.
Elbridge proudly served his country during the Korean War from 1948 to 1952 in the U.S. Marine Corps and held the rank of SSgt.. He was stationed in Norfolk, VA and also South and North Carolina. Also spent time in Columbia. He was a 48 year employee of Hudson and Statler Tissue Company until his retirement.
He also participated in the Color Guard in Kennebec Valley Detachment #599 Marine Corps League. Elbridge was also a lifetime member of the Calumet Club in Augusta. He enjoyed fishing, camping, and golfing.
He was predeceased his son Gary Leo Lacasse, 49 years old, who died unexpectedly on July 6th, 2012. Elbridge is survived by his beloved wife of 58 years Dorina C. Guerrette; son Steven and wife Cheryl Lacasse of Harmony; and grandson Gary Lee Lacasse of Windsor. He will be missed by his relatives, dear cousins, and many friends. Special thanks to cousin Robert Lacasse for his dedication and support and also to Alice Dostie Roy and the doctors and staff at MaineGeneral Medical Center and Hospice staff.
Family and friends are invited to a memorial service on Tuesday, August 28th, at 10 AM at the new Maine Veteran's Cemetery Chapel, Mt. Vernon Road, Augusta, with military honors.