« Obituaries | Betty Jane Kulju
Betty Jane Kulju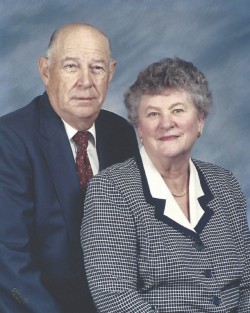 Date of Death: June 19, 2022
Date of Birth: June 21, 1935
Biography:
Brunswick, ME- Betty Jane Kulju (nee MacMullin), 86, formerly of Holland, PA passed away peacefully on June 19, 2022 in Brunswick, ME. She was predeceased by her husband Kenneth Matthew Kulju in 2019 after 63 years of marriage.
Betty was born on June 21, 1935 in Philadelphia, PA and grew up in the Frankfort section.  She was a long-time active member of St. John's United Methodist Church in Ivyland, an avid reader, loved traveling and playing bridge. She devoted her life to her family and had a loving compassionate spirit.
Betty is survived by her son Kenneth Kulju of Denver, CO and her daughter Kathy Settelen (John) of Phippsburg, ME.  Also, her two grandchildren, Bryan Settelen (Kimberly) of Arlington, MA and Kelly Robinson (Kevin) of York, ME, as well as five great grandchildren.
Always together, the couples' ashes will be interned in Philadelphia at Oakland Cemetery. In lieu of flowers, donations may be made to Dana-Farber Cancer Institute/Jimmy Fund in Boston, MA at PO Box 849168, Boston, MA 02284-9168 or at www.jimmyfund.org. 
Condolences may be expressed at www.funeralalternatives.net