« Obituaries | Herbert J. Kresser Jr.
Herbert J. Kresser Jr.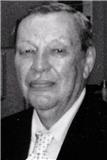 Date of Death: August 6, 2010
Date of Birth: August 18, 1933
Biography:
Bath, ME- Herbert J. Kresser, Jr., 76, died peacefully at home on Friday, August 6, after a lengthy illness. He was the beloved husband of K Jane Seidel Kresser.
Born in Boston, MA, he was the son of the late Madeline M. and Herbert J. Kresser Sr. and spent his earliest years in East Milton, MA and Hamden, CT before the family moved to Scarsdale, NY.  He graduated from Iona Preparatory School in New Rochelle, NY, and earned a BS degree in Engineering from Davis and Elkins College, Elkins, WV, where he was president of Alpha Sigma Phi Fraternity.
Following his graduation from college in 1956, he attended Officers Candidate School in Quantico, VA, and was commissioned as a second lieutenant in the United States Marine Corps. He was stationed in Okinawa, Japan, Korea and the Philippines and achieved the rank of first lieutenant as an artillery battery commander. He served a total of ten years on both active and reserve duty.
He began his business career with American Telephone and Telegraph in New York City and attained the position of General Manager of Operations, overseeing a work force of over 5000 employees. He studied graduate-level Business Administration and Finance at New York University and the Darden Business School of the University of Virginia. After 12 years with AT&T, he left to become one of the founding partners of TeleResources in White Plains, NY, a new industry of interconnect communications.  He later joined General Telephone and Electronics in Stamford, CT as a General Manager of Sales and Service, eventually retiring as a Vice President of Sales. During those years he also owned and operated the Coast of Maine Products Company (a Maine clamcake manufacturer and distributor in Scarborough, ME), and in retirement he formed the Coastal Management Group, Inc., a consulting agency focused on communications.
For 36 years he and Jane resided in West Norwalk, CT, where they raised their two sons. He was active as a volunteer in the community and had leadership roles in the Boy Scouts of America, the West Norwalk Association, the West Norwalk Meeting House Society and St. Matthew Catholic Church.
Moving to Bath, ME in 2000, he continued his volunteer activities in numerous ways, serving on the boards of Main Street Bath, the Midcoast Center for Higher Education, the Midcoast Symphony Orchestra, and the Bath Skatepark and Teen Center, as well as being a member of the Economic Restructuring Committee, Bath Transportation Committee, Bath Economic Development Committee, Patten Free Library Planned Giving Committee, and the Oversight Finance Committee of Sagadahoc Preservation, Inc. In addition, he founded Bath's Tourism Committee, for which he was awarded the Key to the City of Bath in June of this year.
He was predeceased by a sister, Carolyn Kresser Murphy of Oahu, HI. Surviving in addition to his wife of 48 years, are two sons: Michael J. Kresser and his wife Geraldine of Hillsdale, NY, and John J. Kresser and his wife Michelle of Fairfield, CT; seven grandchildren: Katherine, Carolyn and Michael C. Kresser of NY and Grace, John Henry, Sophie and Caroline Kresser of CT; and many loving relatives and friends.
A Memorial Mass will be celebrated on Friday, August 27, at 11 a.m., at St Charles Borromeo Church, 132 McKeen Street, Brunswick, ME. There will be no visiting hours and burial will be private.
Memorial gifts may be sent to: Hospice Care CHANS 60 Baribeau Drive Brunswick, ME 04011.  Mid  Coast Hospital 123 Medical Center Drive Brunswick, ME 04011 or Patten Free Library 33 Summer Street Bath, ME 04530.
Arrangements are under the care of Funeral Alternatives Group 417 Route One Falmouth, Me 04105.