« Obituaries | Warren E. Kimball Sr.
Warren E. Kimball Sr.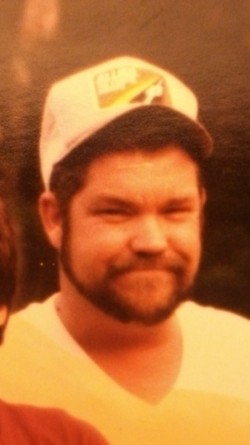 Date of Death: November 4, 2013
Date of Birth: January 8, 1954
Biography:
LEWISTON-Warren Edward Kimball Sr, 59, of Windham, Maine, died on November 4th, 2013 at 10:25 in the morning at Marshwood Center of Natural causes
He was born on January 8th, 1954 in Yarmouth, Maine, Parents Lester I. Kimball & Joan E. (Sylvester) Kimball
Warren enjoyed dancing, fishing, hunting, camping, motorcycling, and especially spending time with family and friends. He was always on the go.
He was self-employed as a truck driver for most of his life and also was always making a buck, wheeling and dealing.
Warren was predeceased by his parents Lester & Joan Kimball, and good friend, Don Chamberlain.
He is survived by his son, Warren Kimball Jr, and his wife Jennifer Bailey-Kimball of New Gloucester; his grandchildren Emily and Robert Kimball of New Gloucester; his Sister, Linda and her husband Rick Stout of Brownfield; two brothers, Ernie and his wife Cheryl Kimball of Standish and Rick and his wife Robin Kimball of Casco, and his Aunt Janet Kimball-Snow of Windham. Warren also leaves behind numerous nieces and nephews and their families which he was so proud and fond of.
At Warren's request there will be no services held
Condolences may be expressed at Funeralalternatives.net