« Obituaries | Bryan D. Kaufman
Bryan D. Kaufman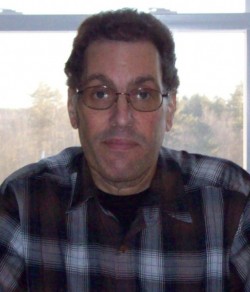 Date of Death: November 22, 2011
Date of Birth: August 19, 1963
Biography:
Auburn-Bryan D. Kaufman, 48, of Greene, died peacefully surrounded by his loved ones on Nov. 22nd at the Androscoggin Hospice House.
Bryan was born on August 19th, 1963 in Washington D.C., the son of Wayne and Janet Kaufman. He was educated in the local school system and was a community businessman in Maryland before moving to Maine in 1997.
Bryan created "R6Meows", a feline furniture business serving the New England area. An employee of R.F. Technologies, Bryan was also a student of CMMC majoring in Machine Tool Technology.
Bryan was well known and loved in his multiple communities at CMMC, R.F. Technologies and animal rescue leagues and shelters throughout New England for his generosity, his gentle spirit and his sense of humor.
Bryan is survived by Denise Kaufman, a devoted lifelong friend of Greene; his parents Wayne and Janet Kaufman of South Carolina, his brothers Scott and Darren of Maryland, his grandfather Lou Orenberg of Maryland and his  ten beloved cats.
The family would like to thank Dr. Austin and the Staff at Androscoggin Hospice House, St. Mary's Hospital, and the CMMC community and the many New England animal shelters and leagues for their generosity support and care throughout Bryan's illness.
On a personal Note, I would like to thank my FISC Family. With your love and support, you have carried me through this most difficult time in my life. - Denise
Please leave words of condolences on our website.