« Obituaries | Joseph G. Katula Jr.
Joseph G. Katula Jr.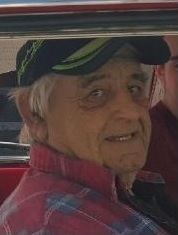 Date of Death: May 22, 2018
Date of Birth: October 12, 1941
Biography:
LISBON FALLS — Joseph G. Katula, Jr. passed away peacefully at home on May 22nd following a long illness, surrounded by family.
He was born in Lewiston, ME on October 12, 1941, to Helen R and Joseph G. Katula. He grew up in the Lisbon area and attended the local schools.
On June 12, 1971 he married Kathleene Wilkins and they made their home in Lisbon Falls where they were soon blessed with the births of their sons, Joseph George Katula III and John Paul Katula. He was a skilled mechanic, and his love of auto racing was evident as he enjoyed many years working on #14 and competing at local tracks here in Maine. A fan of NASCAR, in his later years he could be found on many a Sunday afternoon watching the race on TV. 
Joe loved his lifelong work as a heavy equipment operator and was a member of the International Union of Operating Engineers Local 4 for most of his career. He loved his children and was proud of them – John, also a heavy equipment operator; his son Joe, a skilled mechanic; and his daughter Laurie who brought a spiritual presence to his life that he would find to be such a comfort in his later years.
He is survived by his wife Kathy, his daughter Laurie Veno and her husband Richard of NH, his sons John Katula of NJ and Joseph Katula III of Lisbon Falls; his grandchildren Aaron Veno, Katie Drew, Kane Strout, Sydney and Avery Katula, and Joseph Katula IV; his great-grandchildren Lexington Drew and Brendan Veno; his sisters Bev Lombard of Sabattus and Betty Lessard of British Columbia; his nieces Rhonda Farrell, Lisa Gayton Goddard, Brenda Gayton and Erica Ouellet; nephew Steven Lessard of British Columbia; and his beloved dog Maney.
He was predeceased by his father, Joseph George Katula Sr., his mother Helen Russel Trundy, and his nephew Richard (Rick) Gayton Jr. with whom he shared a very special bond.
A private graveside service will be held at a later date.
A special thank you to the staff at Lewiston Auburn Kidney Center and Androscoggin Home Care & Hospice.