« Obituaries | Earle Bill Kasregis
Earle Bill Kasregis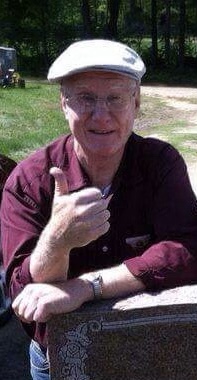 Date of Death: July 17, 2023
Date of Birth: March 14, 1941
Biography:
EARLE W "BILL" KASREGIS 
NEWBURY, NH   Earle W "Bill" Kasregis, 82, of Roxbury, ME, died Monday, July 17, 2023 surrounded by family.
He was born in Portland, ME, on March 14, 1941, the son of Mildred Kazregis.  He was raised in Peru, ME and graduated from Stephens High School, Rumford, Class of 1958.  Earle spent his entire work career with Oxford Paper Co and its successors, retiring with 41 years of service in 2000.
Earle married Joan "Jody" Arnold on January 19, 1963 in Rumford.  Together, they raised two sons and shared a truly special love for more than 54 years. They also shared a passion for Celtic music, frequenting the former Skye Theatre and playing pre-show jam sessions. Earle played guitar and appointed himself chief storyteller for the Maine Highland Fiddlers for nearly a decade. His wry sense of humor and witty banter attracted fans in all aspects of his life. Earle started a family business, The Fourth Strike, in 1986, specializing in sports cards and collectibles. He was a well-respected dealer, instilling a desire for collecting in his sons and countless others for over 35 years.
Earle's survivors include his mother, Mildred Bansmer, of Auburn, brother Stephen (Opal) Apsega of Hermon, sister Ann (Ronald) Simard, of Auburn, sons Keith (Karen) Kasregis of Barrington IL, David (Sara) Kasregis of Newbury NH, stepdaughter Kim (Gary) Dyer of N Windham.  Earle's spirit lives on in his six grandchildren. He was pre-deceased by his wife in 2017.
Earle's family deeply appreciates the staff at Central Maine Healthcare and the Lake Sunapee Region Visiting Nurses Association for expert, compassionate end-of-life care.
Please consider a gift in Earle's memory: lakesunapeevna.org/giving/donate
A Celebration of Life will be held on Thursday, July 27, 2023, from 10:00 to Noon at Funeral Alternatives, 25 Tampa St, Lewiston, ME 04240.  Interment will follow in the Demerritt Cemetery, Peru, ME.