« Obituaries | George A. Kakalis Jr.
George A. Kakalis Jr.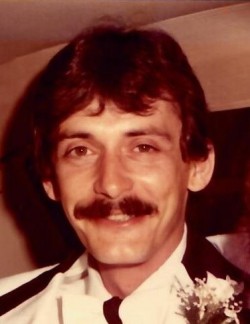 Date of Death: February 23, 2018
Date of Birth: March 10, 1951
Biography:
George A. Kakalis Jr. Durham George A. Kakalis Jr., 66 of Durham passed away unexpectedly at his home on February 23. George was born on March 10, 1951, a son of the late George Kakalis Sr. and Eva Kakalis Bean of Georgetown. George attended school in Bath and married Jodi Waterman on June 28, 1980. George worked at BIW, Arobac Shoe and later Eastland Shoe for over 21 years. George and Jodi were married for 37 years and together they raised two sons: Chris and George. George was a terrific husband, father, brother, grandparent and friend. He was an avid hunter, fisherman and loved spending time with family and friends and loved to vacation on East Grand Lake. George was loved by all who knew him. George is survived by his wife of 37 years, Jodi Kakalis, a son, Chris Kakalis and his partner Jamie Morton of Durham. His brothers, Jim Bean and wife Trena, Dean Murray and wife Lynn, Cleon Mains and sister Pam Kakalis of Georgetown. He is also survived by his grandchildren April Kakalis of Virginia, Gage Kakalis of Cumberland, a great grandson James Poljacik of Virginia and a great granddaughter Evelyn Kakalis of Virginia. George also leaves many cousins, nieces, nephews and close friends. George was predeceased by his parents, brother William (Bubba) Murray, sister Louisa Bean and a son George Kakalis (1970-2017). A memorial service for George will be celebrated on Saturday, March 10 at 12 noon at the Durham Amvets Hall on Route 136 in Durham.