« Obituaries | Robert H. Juneau
Robert H. Juneau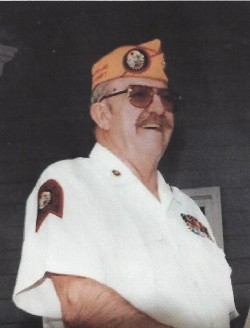 Date of Death: July 19, 2014
Date of Birth: June 18, 1936
Biography:
Robert H. Juneau, 78, of Litchfield, passed away on July 19, 2014 in Auburn.
He was born June 18, 1936 in Lewiston to parents Edmond and Mercedes Juneau He was educated in the Auburn School System. At the age of 17 he joined the Marines. He fought in the Korean Conflict and in Vietnam. Between the Marines and the Maine National Guards he completed at total of 28 years in the military.
In 1990 he started the Marine League in the Lewiston/Auburn Area. at that time he recruited over 200 Marines. He became the State Commandant. He later became the National Junior Vice Commandant of New England. He later started the Young Marines of Maine. Many of his young people went on and joined the Marines after they completed high school.
He was also involved with the American Legion of Sabattus Maine.
He leaves behind his wife Janet Coulombe Juneau of Litchfield Me. Four sons Michael,Russell, Wayne and Steven of the West Coast. He also leaves two daughters Pamela of California and Karen of Montana. He also leaves behind three step sons Robert Chenard of Alabama, Randy Chenard of Wahington State, Travis Chenard of Maryland and a daughter Tracy of Mass. He has been a great influence in the lives of his grandchildren whom he loved and respected.
A graveside service with military honors will be held on Tuesday, July 29th, at 12am in the chapel at the ME Veterans Cemetery, 163 Mt. Vernon Rd. Augusta Maine. In lieu of flowers, donations may be made to the Hospice House c/o Androscoggin Homecare and Hospice, 15 Strawberry Ave, Lewiston, Me 04240.