« Obituaries | Norman E. Jordan
Norman E. Jordan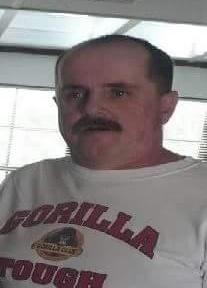 Date of Death: July 22, 2015
Date of Birth: April 14, 1967
Biography:
Norman E. Jordan, 48, of Pownal, Maine left this world at 4:30 on Monday morning, July 22nd at the Hospice House in Auburn after a long illness. He was surrounded by his family and friends.
Norman was born in Brunswick on April 14th, 1967 to Andrew and Lida Jordan..
He attended Pownal Elementary School, and Greely High in Cumberland. After school he was employed by Pineland Center for the Handicapped. He later left to go work for the Dingley Press in Lisbon for over 20 years.
There were so many things that made him happy. Family was a big thing, gatherings, he would always bring more "just because". His favorite baseball team was the Red Sox, and he enjoyed going to the races. He went to many races in New Hampshire, and the Oxford 250s were more fun when he was there. He was a joy, a hard worker, and an awesome brother. He will surely be missed.
Norman is survived by his wife Erica Jordan; his father, Andrew F. Jordan; father-in-law Gary Sikma,  mother-in law Doreen Casey; son Norman Edward Jr.; step-son Justin Merrill;  two brothers Andrew F Jordan Jr. and wife Trudy Irene and Robert D. Jordan and wife Nicki; two sisters, Anna M. Brown and husband Dave, and Tina L. Murphy and husband Brian; his Uncle William Jordan and aunt Janice; cousins Billy Jack Jordan and wife Donica, Ryan Jordan and wife Amanda, Sara Dube and husband Tom; his nephews Kevin Brown, Daniel Jordan, Richard Willey, Michael Willey, Donnie Jordan  and Dossey Murphy; his nieces, Miranda Gildart, Mandie Hewison, and Emily Murphy; and his stepbrothers, Chris, Kelly, Zeke, and Harry; and his stepsisters Vicki and Pamela.
Graveside services will be held on Monday, July 27th at 11am at Elmwood cemetery in Pownal, across the street from Pownal Elementary School.
Condolences may be expressed at www.funeralalternatives.net