« Obituaries | Frances L. Johnson
Frances L. Johnson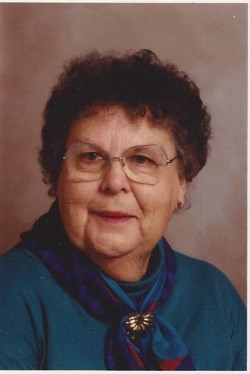 Date of Death: November 30, 2015
Date of Birth: February 8, 1928
Biography:
ORRS ISLAND – Frances L. Johnson, 87, passed away peacefully at home on November 30, 2015. She was born on Orrs Island, Maine on February 8, 1928, the daughter of Chester and Lucy Doughty.
She lived her entire life on the island. She graduated from Brunswick High School in 1946. She worked 9 years at the Freeport Shoe Shop. She married David H. Johnson on February 23, 1957. She was Deputy Clerk of Harpswell for 4 years. She then became Town Clerk for 31 years. She sold licenses and performed town business in her kitchen until the town office was built.

Frances enjoyed painting. She exhibited and sold her paintings under the title "Sea What I Sea." She enjoyed many crafts, quilting, sewing, and ceramics. She even had her own kiln upstairs at one time. Frances and David enjoyed many winters in Myrtle Beach, S.C.

She is survived by her husband of 58 years, David; their son David H. Johnson II of Topsham; her brother Waitsel C. Doughty and his wife Mary Elizabeth of Tucson, AZ; her sisters Ruth A. Doughty of Westbrook and Gladys H. Plasey and husband Tim of Peru; and several nieces and nephews.

She was predeceased by her brother Albert Doughty, and her sister Teresa Rolfe of Westbrook. She will be sadly missed by all who knew her. She will be remembered for being a caring and giving woman, always ready to help others.

Services will be held at the Orrs Island Cemetery in the spring.