« Obituaries | Maurice (Dusty) O'Connell Jewett
Maurice (Dusty) O'Connell Jewett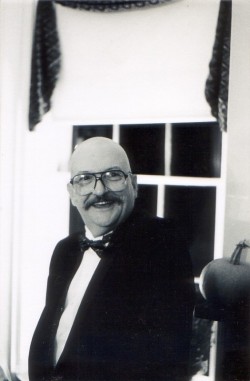 Date of Death: July 2, 2011
Date of Birth: June 12, 1948
Biography:
Lewiston - Maurice (Dusty) O'Connell Jewett, 63, of Lewiston, and formally of Brunswick, died Saturday July 2, 2011 at St. Mary's Hospital after a brief illness.
Maurice was born in Bath, Maine on June 12, 1948 to Carl E. Jewett sr. and Stella E. Jewett. He attended the Brunswick school system, where he lived most of his life, however, spending the last seven years living in Lewiston.  He served his country proudly from 1966-1969; serving in Germany, the Czechoslovakian border and Vietnam. He worked from 1978 to 1993 with in the Maine State Prison in Thomaston, but spent most of his life working as a mechanic, most recently at RDA Automotive in Lewiston. On his spare time he was an avid NASCAR fan and automotive enthusiast.  He also enjoyed baseball and football, in which he also took the time to help coach his grandson's football team.  Another hobby of Maurice's was being an avid gun collector.  With this talented interest of his he ran a private interest as a gunsmith for friends, family, and local community businesses. 
Maurice was predeceased by his parents, Carl E. Jewett sr. and Stella E. Jewett as well as his sister Kathleen Jewett McCourt.
He is survived by his wife Pamela B. Jewett, his daughter Stella G. Trahan and husband Jason T. Trahan, his daughter Kathlyn H.P. Jewett, and son Michael W. Jewett.  He is also survived by Jonathan A. Jewett and Jason E. Jewett, two grandsons; Connor M. E. Jewett and Carl E. Jewett 3rd, also his brother Carl E. Jewett Jr. and numerous other family and friends.
There will be a graveside service on July 16th at 6pm at Harding Cemetery in Brunswick for family and friends with a small reception to follow at the Richmond American Legion on Carding Machine Rd., Richmond .