« Obituaries | Leslie "Les" F Jenkins Jr
Leslie "Les" F Jenkins Jr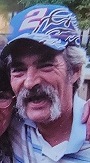 Date of Death: November 11, 2021
Date of Birth: August 9, 1946
Biography:
AUBURN – Leslie "Les" Jenkins, 75 , of Auburn, peacefully passed away at his home, with his daughter Bonnie by his side, Thursday, Veterans Day, November 11, 2021 .   Les graduated from Edward Little High School in 1964.
Leslie was born August 9th 1946 Orford New Hampshire to parents Roland Hatfield & Barbara Ritchie-Hatfield.
He enjoyed hunting and fishing, especially with his uncles in Jackman, Victor and Floyd Ritchie, which he talked a lot about. Also enjoyed a very special Uncle Buckie Ward & Uncle Paul Franklin, going to the casino with his wife Rosalie and two special friends Walt and Ses. Les particularly enjoyed spending time with family and his best friend; son in law Gene Dostie.
After High School, Les was active in the National Guard for 5 years. He then worked full time as a hand stitcher for many years of his life until he retired.
Les was predeceased by his wife of 51 years, Rosalie Jenkins, father Roland Hatfield, favorite Uncle Buckie, Uncle Richard, Uncle Carrol Ritchie & Uncle Paul Franklin and Victor and Floyd Ritchie.
Les is survived by his mother Barbara Hatfield, two siblings Rolande Wing and husband Mark of Auburn, Alan Hatfield and wife Kathy of Minot. Four children Bonnie Hart and husband Jim of Auburn, Tricia Jenkins-Dostie and significant other Chris Raymond of Lewiston, Deb Jenkins and significant other Bruce of Livermore Falls, Joe Jenkins and wife Wanda of Lewiston. Grandchildren Dustin Jenkins and Anah Pitman of Orlando Florida, Randy Hart of Auburn, Tommy Hart & Alysia Berry of Auburn & Darrin Hart of Auburn, Treavor Jenkins of Virginia, Ashley Therriault and husband Steven of Sabattus, Jacob Dostie and Kendra Butcher of Minot, Kaycie Dostie and significant other Chris of Otisfield, Tyler Dostie of Lewiston, Erik & Issicc Jenkins of Iowa, Brittnee and Rhyen Jenkins both of Auburn, Twenty-three Great Grand Children & One Great Great Grandson.
Les also survived a special son in law Gene Dostie. They spent many years doing things together and Gene was there to care for Les whenever something was needed.
The family would like to give a special thanks to Randy & Mercedes from Androscoggin Home Care and Hospice for their outstanding level of care they provided Grandpa during the end of his life.
Family and friends are invited to a memorial visitation on Thursday, November 18th from 4 to 6pm.  A Service will follow at 6pm at the funeral  home.
Arrangements are under the care of Funeral Alternatives Group 25 Tampa St. Lewiston, Me 04240.