« Obituaries | Normand Jean
Normand Jean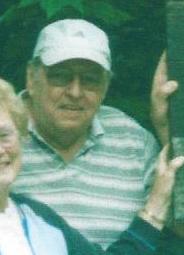 Date of Death: September 7, 2013
Date of Birth: November 21, 1931
Biography:
AUBURN – Normand Jean, 81, of Lewiston, passed away Saturday, September 7th, 2013 at the Hospice House, surrounded by his wife and all his children.
He was born on November 21st, 1931 in Lewiston, the son of Thomas and Yvonne (Lessard) Jean.
Normand married the love of his life, Evelyn Hebert, on July 2nd, 1955.
He served his country in the Navy during the Korean War. He found his love of boxing while in the service and achieved status of undefeated light heavyweight.
He was a hard worker, never missing a days work. He worked most of his life as a meat cutter. He began at Sampsons, then moved into management at Future Foods and finally retired from Town and Country at the age of 75.
Normand enjoyed going on trips with family, scenic drives, music, dancing, and boxing. His biggest enjoyment was spending time with his family from holiday gatherings to quiet nights outside on the deck enjoying each others company. He especially looked forward to his Friday night visits with Paul talking about the old times which he enjoyed right up until his passing.
He is survived by his wife of 58 years; daughters Judy Castonguay and her husband Paul of Lewiston, Betty Janosco and her husband John of Lewiston, Laurie Russell and her husband John of Auburn; sons Ken Jean and Peggy of Wales, Dan Jean and his wife Leslie of Lewiston; grandchildren Andrew, Matthew Jean, Joshua, Eric Castonguay, Dalton Jean, Olivia Jean, Lily and Johnny Russell; great-grandchildren Ashlyn, Taylor Jean, Cameron Jean, and Garrett Castonguay. He was predeceased by his parents, stepbrother Fern Jean, and stepsister Carmen Blais.
The family would like to thank Androscoggin Home Care & Hospice for the excellent care provided to Normand during the last weeks of his life.
There will be a memorial service for family and close friends at a time and place to be determined. Condolences may be expressed at FuneralAlternatives.net.  Arrangements by Funeral Alternatives Group, Lewiston.