« Obituaries | Roland H. Janelle
Roland H. Janelle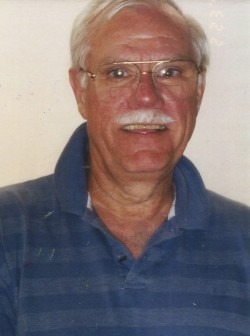 Date of Death: September 18, 2014
Date of Birth: May 22, 1934
Biography:
Roland H. Janelle born May 22,1934 A Lewiston native with a true
pride in Lewiston Franco-American heritage passed away at the age of
80 with his family by his side Sept 18,2014. Roland was a graduate of
Lewiston High School class of 1952 where he was a stand out basketball
and track star. He continued his education at Bowdoin College class of
1956 with a degree in Economics and records in basketball and track.
He served in the U.S. Army Reserve reaching the rank of Lt. Colonel. He
spent time in South Korea as the campaign came to a close. He worked
for Prudential for many years.
He enjoyed traveling throughout the world, sunsets, warm nights
and was a huge Bowdoin alumni and fan of their basketball teams. He
was also a proud member of the VFW. He was a caring man with a profound
commitment to his family instilling them with many lessons to carry
them throughout their lives. No amount of words could completely
cover his life but he will be deeply missed and remembered.
He is survived by his wife of 47 years Nancy Loring Janelle. Four children:
Keri and her husband William Robichaud, Amanda and her husband
Kevin Mitchell. David Courtemanche and Laurie Courtemanche. Three
grandchildren; Nathaniel Robichaud, Olivia and Ella Penley. He was
predeceased by his parents Oliva and Bertha Janelle. The family would
like to express their thanks to the entire Intensive Care Team at Central
Maine Medical Center for their compassionate care and support.
Services will be held on Saturday, Sept.27th at Funeral Alternatives, 25 Tampa St. Lewiston, Maine. A memorial visitation will be held from 10 to 11am, followed by a memorial service. A graveside committal service will follow at St. Peter's Cemetery. In lieu of flowers. Donations would be warmly accepted through the The Patrick Dempsey Center for Cancer Hope & Healing
29 Lowell Street, 5th Floor Lewiston, Maine 04240 or to the VFW Post 9150 James Longley/Normand Dionne Post PO Box 1534 Lewiston, ME 04241.