« Obituaries | Brian L. Jackson
Brian L. Jackson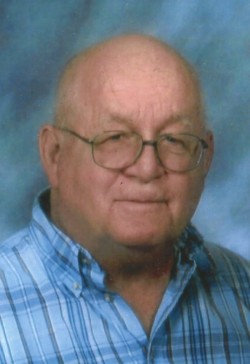 Date of Death: May 9, 2013
Date of Birth: December 5, 1945
Biography:
TURNER-Brian L. Jackson, 67, of Turner, Me, passed away May 9th at his home following a long battle with heart and lung disease. He was born in Brunswick the son of Margaret Gonier and Linwood Jackson on December 5th, 1945.
Brian attended Freeport schools and later joined the US Army. He retired in 1987 from BIW, and then owned The Pine Shop in Freeport.
He was an avid hunter and fisherman and spent many years bear hunting at his camp in Andover. He loved his family and took great joy camping with his grandchildren and teaching them how to fish. He also enjoyed many winters in Alabama, and with his church, Miflin Bay Baptist.
Brian is survived by his loving wife Carol; two daughters, Cheryl Belk of MS and Laurie and her husband Ken Harmon of Steep Falls; a son David Ross Jr., and his wife Karen of Standish; his brother Burt Spencer and his wife Peggy of Durham. He also leaves behind five very special grandchildren, Lindsey, Jacob, Courtney, David III, and Madison.
He loved the Litchfield Family in Pownal and always said that because of the love of Vic and Vina, he became the man he was.
Brian was a member of the First Parish Congregational Church in Pownal. There will be a celebration of his life at 1pm on Saturday, May 11th, at the church. In lieu of flowers donations may be made to the First Congregational Church, First Parish Congregational Church 422 Hallowell Rd., Pownal, Maine 04069.