« Obituaries | John S. Hutchinson
John S. Hutchinson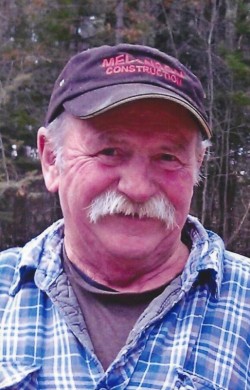 Date of Death: July 6, 2013
Date of Birth: September 11, 1949
Biography:
John S. Hutchinson, 63, of Turner, ME. passed away on July 6th, 2013 at the Hospice House in Auburn with his family by his side.
He was born on Sept. 11th, 1949 in Farmington, ME, the son of Carroll and Mary (Chandler) Hutchinson.
For 19 years, John worked for TRH and Son's Excavation. He was always found in his excavator with "Missy Dog".
He was always outside enjoying nature. John spent his time fishing, hunting, mud running, four wheeling, and taking drives in his Studebaker with his dog, Bella. He especially loved his family, and kids and loved to spend time with his son and best friend, John Jr and also playing with his grandchildren.
He was predeceased by his father, a brother,  a granddaughter, a niece, and a great grandson.
John is survived by his loving wife of 30 years, R. Diane Hutchinson; his mother, Mary Hutchinson; four daughters, Lisa Martin, Laurie Welch and her husband Steve, Stephanie Hansen and her husband Woody, and Heather Lagueux-Izer and her husband Ross; two sons, John Hutchinson Jr. and his wife Fawn, and Normand Lagueux and his wife Tracy; four brothers;  four sisters; ten grandchildren; and seven great grandchildren.
The family would like to give a special thank you to the staff at the Hospice House, and Marshwood Center.
A memorial service will be held privately for immediate family members at a later date. In lieu of flowers, donations may be made in John's memory to Androscoggin Home Care and Hospice, 15 Strawberry Ave., Lewiston ME 04240.