« Obituaries | Devin Hutchinson
Devin Hutchinson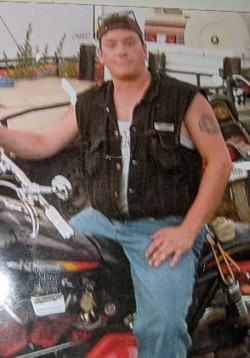 Date of Death: November 10, 2021
Date of Birth: August 18, 1967
Biography:
Devin Hutchinson, 17 Arch Street, Lewiston, ceased his struggles with ongoing health issues on Wednesday, November 10th at CMMC. Devin was born on August 18, 1967, to his loving mother, Penny Hutchinson, Lewiston, and his treasured father, Dale Hutchinson of Turner. He graduated from Leavitt Area High School in 1985. He worked as a drywaller for several different companies, but most recently as an independent drywall contractor for his own company, Hutch and Sons, before his debilitating health condition prevented it.

Devin's proudest accomplishment was fathering his two sons, Tucker and Jacob, with their loving mother, Jennifer Rancourt. He loved his family with wild abandon, and was never ashamed to say, "I love you." He had a smile that could light up any space and a sense of humor that lightened the heart. Devin enjoyed playing guitar, writing poetry, riding motorcycles, and making others laugh.

Devin leaves his light to shine in the lives of his beloved sons, Jacob and Tucker Hutchinson, and is forever grateful for the steadying rocks of support and unconditional love provided to him from his devoted mother, Penny Hutchinson, his loving sister, Darcy Hiscock Croteau, and wonderful father and step-mother, Dale and Nancy Hutchinson. He is survived by the following half-brothers and sisters: Dennis, Adam, and Josh Hutchinson; Julie, Tommy, and Shelby Nolan; Jen, Jill, and Jim; his niece, Desorae Mason, and nephew, Dustin Foisy. There will be no formal services at Devin's request, and suggested if anything, a family get-together to share a few laughs.