« Obituaries | Sheila A. Huston
Sheila A. Huston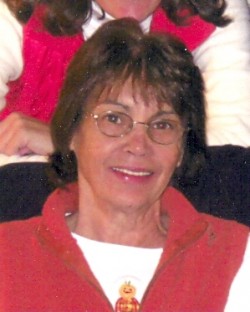 Date of Death: July 28, 2011
Date of Birth: July 28, 1950
Biography:
LISBON FALLS – Sheila A. Huston, 60, daughter, mother, grandmother, and friend, of Lisbon Falls, died on July 28th 2011 with her family by her side.
She was born on October 27th, 1950 the only daughter of the late Carroll A. Huston Jr. and Vera G. Huston.
Sheila is survived by her  son Danny C. Lachance and his wife Crystal; twin daughters  Jackie-Lynn Martel and her husband Rob, Christie-Lynn Clifford; brothers Alan Huston, Gary Huston and his wife  Joanne, Douglas Huston and his wife Jennifer; grandchildren Korie Lachance, Alexa Lachance, Corbin Bourgoin, Jared Martel, Jennifer-Lynn Clifford, Dillon Clifford; and nieces Heather Huston and Haley Huston.
She was a very loving and caring person who always considered the needs of others; from being a CNA, to home cleaning, to caring for her parents. She was loved by all who knew her and made many wonderful friends along the way. She most recently worked at the Highlands in Topsham..
Sheila loved the ocean, sewing, knitting, antique furniture restoration, crafting, reading, and spending time with her friends and family.
We would like to thank our family and friends who helped take care of our mother while she was sick, especially, Michelle Huston, Carole Levesque, Sue Petrencik, Beverly Tufts, Aunt Joanne, Uncle Gary, Uncle Al, and all mom's wonderful Hospice nurses and aides.
There will be a private burial. In lieu of flowers, donations may be made to the Androscoggin Home Care & Hospice, 15 Strawberry Ave., Lewiston, Me 04240. Friends and family are invited to an open house at Sheila's home on Sunday, July 31st, at 1 PM.